Gamepedia and Fandom have joined forces and our combined teams would like to encourage all Diablo fans to unite and work together as well.
Please head to the community portal to discuss whether this wiki should merge with Fandom's Diablo community.
Teleporter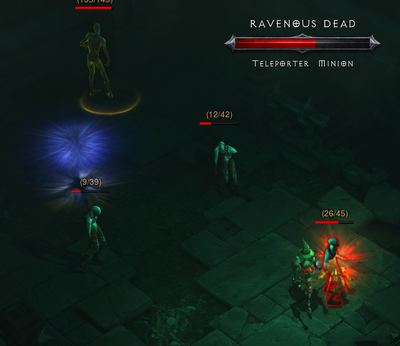 Teleporter is a monster trait that may spawn in both Diablo III and Diablo II.
This trait gives the monster the ability to teleport to a nearby location. Can be used offensively for melee monsters to get near ranged classes, or defensively for ranged monsters to get away from melee classes. This trait has no effect on damage or resistances.
This trait can occur for any monster.[1]
References