Gamepedia and Fandom have joined forces and our combined teams would like to encourage all Diablo fans to unite and work together as well.
Please head to the community portal to discuss whether this wiki should merge with Fandom's Diablo community.
Resistances
Resistances are character attributes that reduce the amount of incoming damage. Unlike Armor, which reduces all damage, resistances are specific to certain types of damage. Equipping items with resistance-related attributes and intelligence can increase the player's resistances.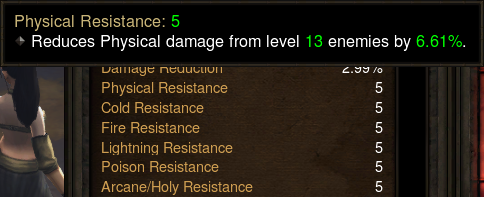 Resistance Types
Physical Resistance
Cold Resistance
Fire Resistance
Lightning Resistance
Poison Resistance
Aracane/Holy Resistance