Gamepedia and Fandom have joined forces and our combined teams would like to encourage all Diablo fans to unite and work together as well.
To achieve this, this wiki will be archived in favor of the Fandom Diablo community November 1st. Head to the community portal if you have questions or concerns before then.
Nephalem Altar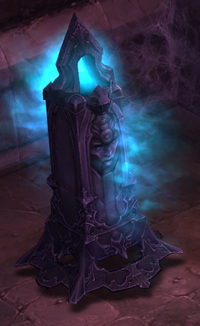 A Nephalem Altar allows players to select and change their active and passive skills. They are located in the main town of each act as well as key locations throughout the world. The Nephalem Altar was implemented in Beta patch 5 and replaced the ability to change skills at any time.