Gamepedia and Fandom have joined forces and our combined teams would like to encourage all Diablo fans to unite and work together as well.
To achieve this, this wiki will be archived in favor of the Fandom Diablo community November 1st. Head to the community portal if you have questions or concerns before then.
Micah Whipple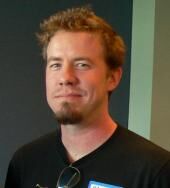 Micah Whipple - commonly known as Bashiok on the official Blizzard forums - is the Diablo III Community Manager of Blizzard Entertainment. Many fans will recognize Bashiok by his Fallen Shaman avatar.
Background

Bashiok was previously known as Drysc in the World of Warcraft community when he was employed as a Community Manager for the US World of Warcraft forums. He is also known to manage Diablo's official Twitter feed and Facebook page.
On a personal note, Micah loves orange soda but dislikes grape soda.
Additional Links