Gamepedia and Fandom have joined forces and our combined teams would like to encourage all Diablo fans to unite and work together as well.
Please head to the community portal to discuss whether this wiki should merge with Fandom's Diablo community.
Desecrator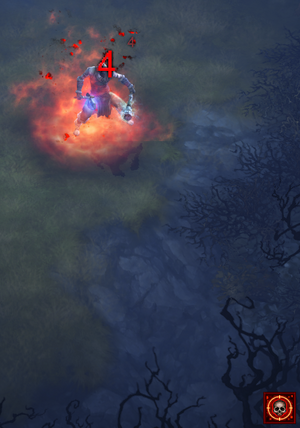 A monster with Desecrator trait creates a glowing void zone beneath the targeted Hero. The void zone deals damage to any Hero near it and the DoT can stack.
This trait can only occur for monsters equal to or greater than level 22.[1]
Reference